Welcome to DORCE
DORCE Prefabricated Building and Construction Industry Trade Inc. is Turkey's global brand and is one of the leading and first established companies with worldwide experience in prefabricated modular steel construction industry including production, export and international contracting operations all over the world.
Prefabricated modular steel structures, manufactured by DORCE, meet all kinds of needs including; engineering, procurement, production, logistics, assembly, infrastructure and superstructure works, testing and commissioning, with in-house engineers on a turnkey basis in different geographies under harsh climatic conditions at the same time. DORCE is a general contractor with 40 years of experience, which owns the largest prefabricated steel structures manufacturing facility in Europe, operating under the local and international quality standards in more than 60 countries.
Dorce Inc. undertakes projects for Governmental Authorities (Ministries, Governorates, Embassies etc.) and the clients in Oil, Gas, Rafinery, Energy Industry, Mining Industry, Construction Industry, Defence sector, International and non-profit Organizations, etc. all around the World. The reason lies at the root of why DORCE is the first company that comes to mind in Prefabricated Modular Mass Housing and Residence projects is the successful project completion so far and the work completion certificates it has acquired within the scope of vast worldwide experiences.
DORCE is a global company which has successfully delivered housing projects in Australia, Hospital projects in Venezuela, labour accommodation camp facilities in Malaysia, Africa, CIS region & Siberia for the world's largest oil, gas, mining, renewable energy companies, NGOs and public sector. (for more information please visit www.dorce.com.tr )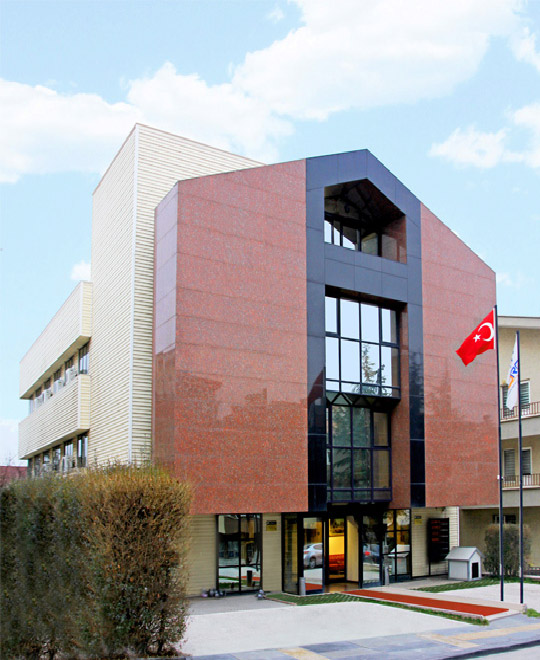 Prefabricated Modular Rapid Mass Housing Projects
The increasing population and the emerging need for housing as a part of urbanization can be solved with Prefabricated Modular Rapid Mass Housing Projects.  Mass Housing Projects are completed for people in the middle and lower-income groups economically contribute to social life with affordable prices.
DORCE has the capacity to produce thousands of housing projects in a very limited time thanks to its high production capacity and completes these projects on a turnkey basis with the support of its contracting services. Prefab Modular Rapid Mass Housing is a new trend building model in which production, transportation, and construction stages have a technically more transparent construction program than traditional construction methods led to increasing importance in warranty, insurance, financing, and access to funds which usually comes in sight of investments made by private and public banks. Prefabricated Modular Rapid Mass Housing projects completed by DORCE building systems and off-site construction methods / modern methods of construction increase the local employment rate in the project country, while bringing prestige to the project owner, public and private authorities with thousands of houses delivered to the needy in a limited period of time.
DORCE is a general contracting company that owns the largest prefabricated steel structure manufacturing facility in Europe operating accordingly with local and international quality standards with its 40 years of experience.
The production facility is located in Ankara, TURKEY.
Our Main Construction Methods;
– Off-Site Construction
– Prefabricated Construction
– Modular Construction
– Industrialised Building Systems (Ibs)
– Containerized Construction Systems